Exclusive apartments for sale in Gazipasa, known for its beautiful beaches, nature and history
Serene apartments for sale in Gazipasa, a quiet paradise, hidden between the greenery of the Taurus Mountains and banana groves, a good choice to potential investors with its marina and small airport
Ref Nr: 1129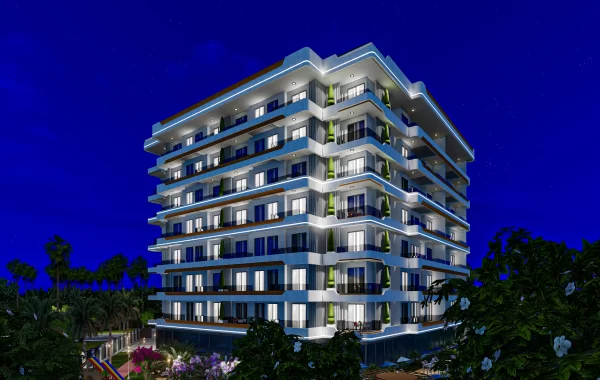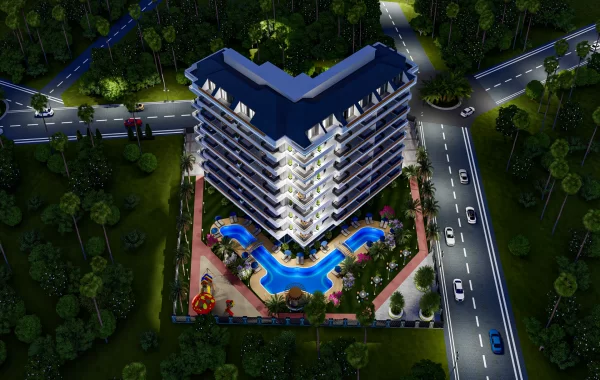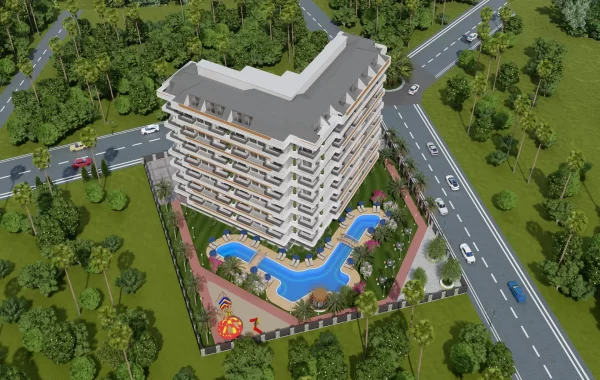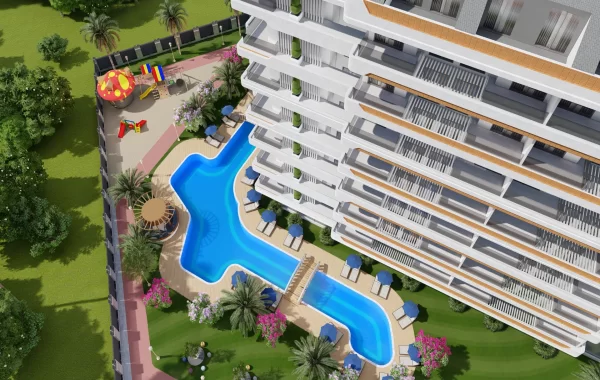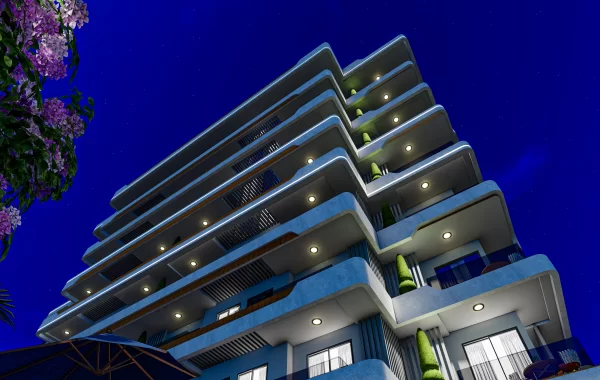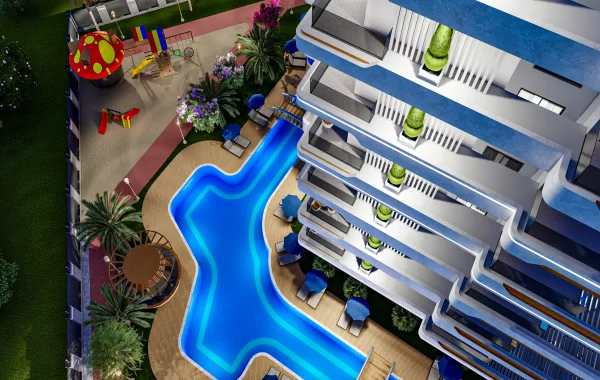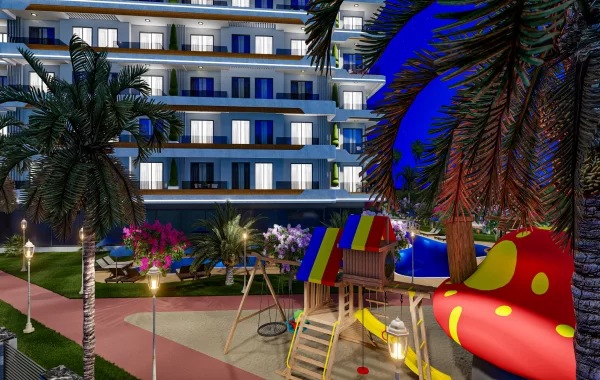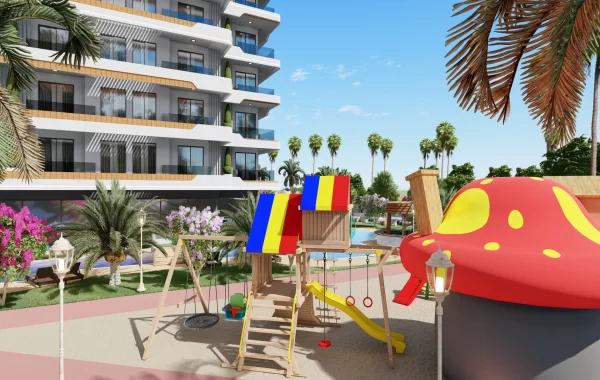 Unparalleled property surrounded by beautiful nature and with many amenities
Details
Updated on 16 May, 2023 at 12:02
Magnificent complex in a quiet location & close to Gazipasa airport, a major benefit for commuters
The complex is located in Gazipasa, a small town in eastern Alanya, hidden between the greenery of the Taurus Mountains and the turquoise waves of the Mediterranean Sea, surrounded by banana groves.
The complex has a wide range of facilities, such as lobby, playground, playroom, spa, fitness, shower room, sauna, steam room, indoor and outdoor pool, car parking, meeting room, bicycle parking, barbecue area, garden. There is also a shuttle service to the beach and a property caretaker.
From the complex it is about 20 minutes walking distance to the sea, the nearest grocery store and city bus stops are only a minute away and it is about 15 kilometers from Gazipasa airport.
The complex is scheduled to be completed in September 2024 and the apartments are offered for sale with a 12-month payment plan. There are 1-bedroom apartments on the middle floors and 2-bedroom penthouses.
For detailed information and questions, please contact us.
Features
Indoor Facilities
Outdoor Facilities
Tags