Smartly Designed Villas for sale with Sea View with a short walk from the beach in North Cyprus
High-Class Villas for sale in North Cyprus in one of the most prestigious neighbourhood's in the Mediterranean
Ref Nr: 1360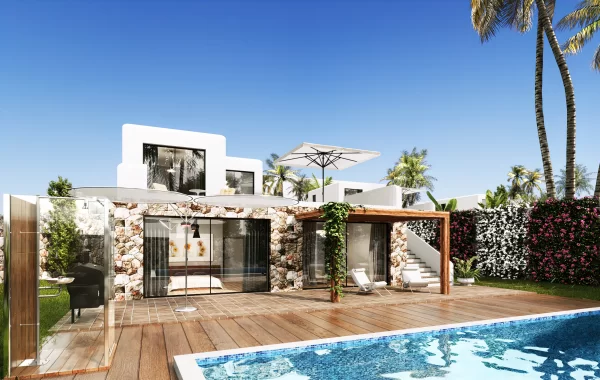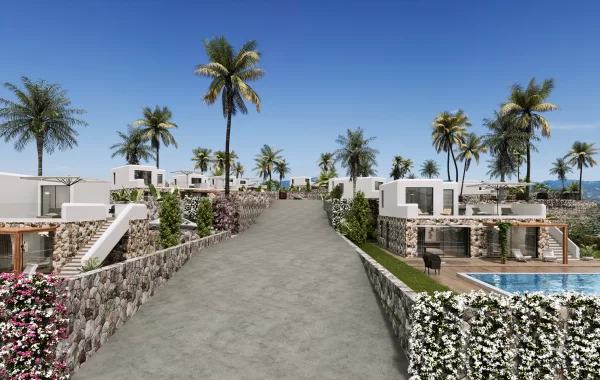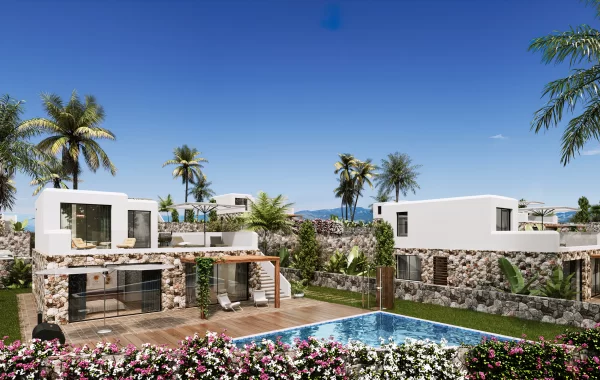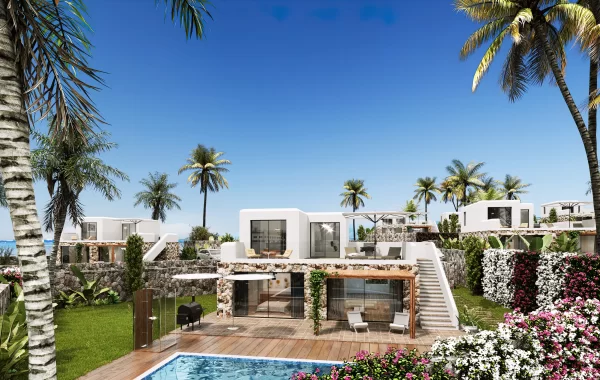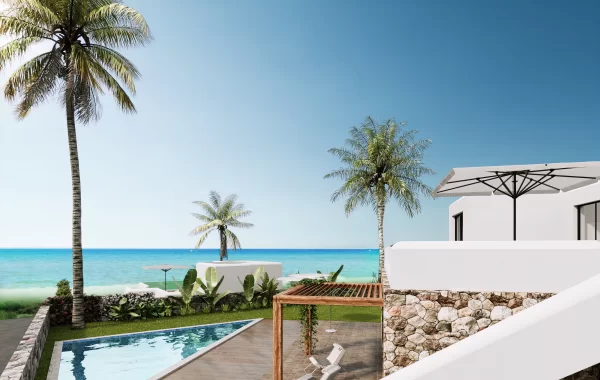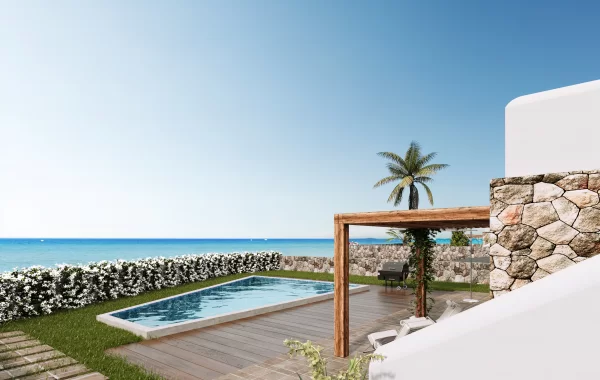 Luxurious Smartly Designed Villas with High Standards with incredible views of Sea in North Cyprus
Details
Updated on 13 Jun, 2023 at 09:54
Impressive Complex in North Cyprus situated in Prime Seafront Location steps away from the Beach
This Complex is located in North Cyprus. One of the Mediterranean's best kept secrets, is a true diamond in the rough. Its unique location in the Southern Mediterranean, has attracted many conquerors through out the history, which granted the area a rich historical and cultural heritage. In an addition the azure coastline, clean sandy beaches and stunning North Coast mountain range, make it a truly priceless gem. You can experience Cypriot Turkish culture with the food, lifestyle, music, language and handcrafts of local people. There are many festivals in Northern Cyprus, organized by almost every municipality. This Smartly Designed Detached Villas for sale in North Cyprus are not to be missed.
Within the Property there will be a variety of facilities for the convenience & entertainment of the residents, such as..
Walking Area
Private Beach
Shower Room
Bicycle & Car Parking
Barbecue Area
Outdoor Swimming Pool
Additional features for this Property also include..
24/7 Camera Surveillance System
Generator
The Property offers an incredible seaside living experience. A collection of fourteen beautifully designed Mediterranean villas, each one nestled in its own private garden, with the option to add your own swimming pool. This exclusive project will have uninterrupted views of the Mediterranean sea and the majestic Five Finger mountains. It is only a short walk to an amazing sandy beach, where the waters are a hue of blues to keep you cool in the summer months. The area hosts an array of restaurants and is only a few minutes drive to the prestigious international standard Korineum Golf Resort.
The Property, which is 300 meters away from the sea, is 2 minuites away from the nearest market & 5 minutes to city bus stops. At the same time, the complex is 35 Kilometers from Ercan International Airport.
In This Property..
The 4 Bedroom Detached Villa with a living space of 475m2 & 4 Bath is available.
If you are you have any questions, contact us in any way that is convenient for you, our sales team will be happy to assist you!
Features
Indoor Facilities
Outdoor Facilities
Tags